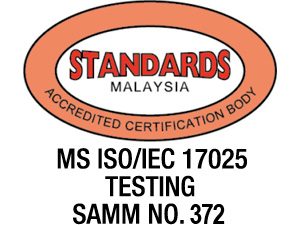 Innovating The Best Testing Machines With Our Well Trained Engineers For Engineered Rubber Solution
Technological Edge
Doshin's distinctive capabilities of advanced technology has shaped its progress and continues to the present day. Innovation and Technology will continue to be the key enablers in meeting some of today's challenges.
Designed and Built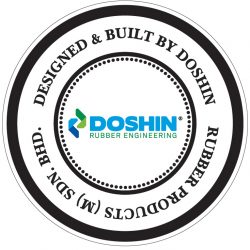 In order to meet the products performance testing requirement, Doshin has it own team in house to design and built the testing facilities to perform international testing requirement such as AS, AASHTO, BS, BSEN, EN 15129 and other international testing requirement.
E-LAB 100
Fender Compression & Durability Test
Compression Force: 3000kN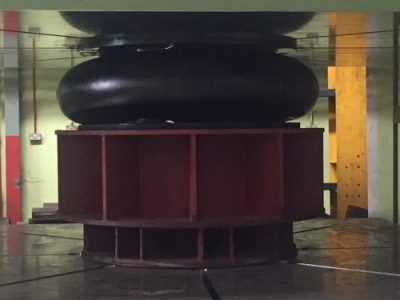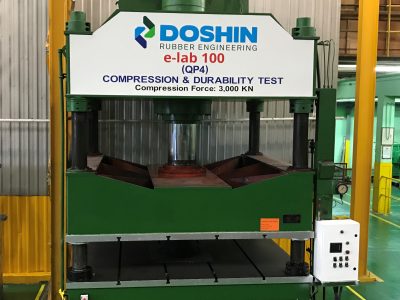 E-LAB 121
Static stiffness for Floating Slab Track Bearings
Vertical Load : 200kN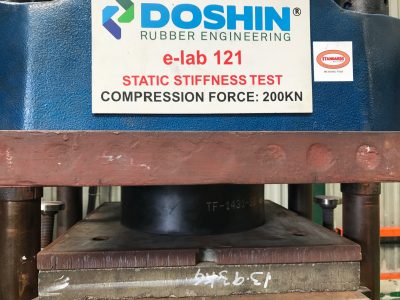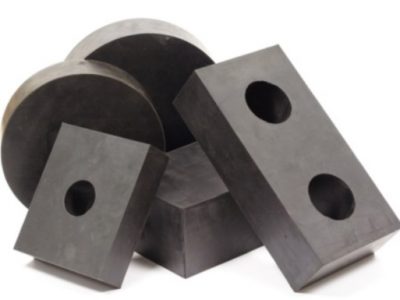 E-LAB 122
Static Stiffness for Floating Slab Track Bearings and Base Plates
Vertical Load 1000kN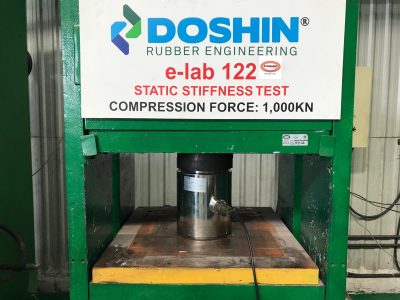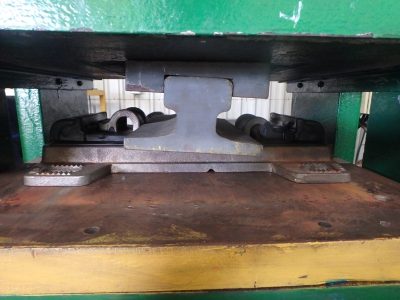 E-LAB 120 and E-LAB 132
Hysteresis Damping Testing for Structural Bearings and Seismic Isolators
Vertical Load: 10,000kN
Shear Load: 1000kN
Displacements: +/- 500mm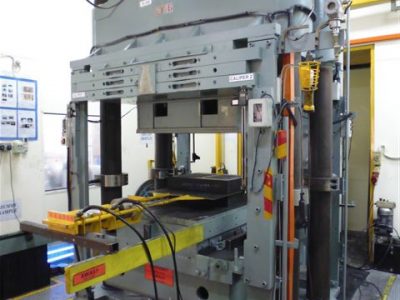 E-LAB 140
Hysteresis Damping Testing for Structural Bearings and Seismic Isolators
Vertical Load: 20,000kN
Shear Load: 2000kN
Displacement: +/- 500mm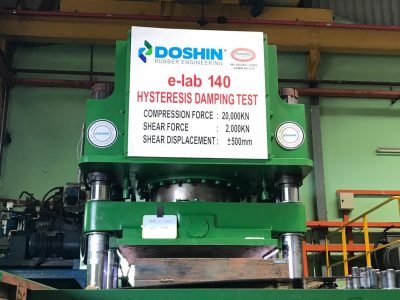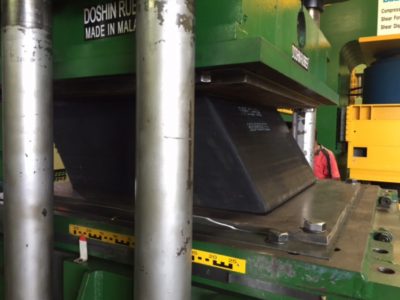 E-LAB 150
Hysteresis Damping Testing for Structural Bearings, and Seismic Isolators
Vertical Load: 50,000kN
Shear Load: 5000kN
Displacement: +/- 1000mm
Machine Platen Size: 2200mm X 2200mm
Capable To Test Bearings Size Up To 2000mm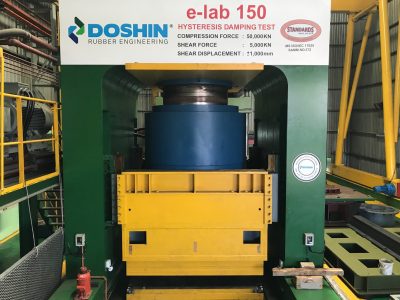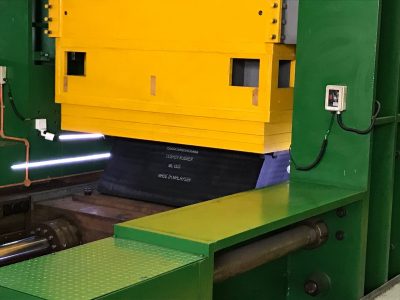 E-LAB 160
Fenders Compression Testing
Energy Absorption & Reaction Force Test
Compression Load : 10,000kN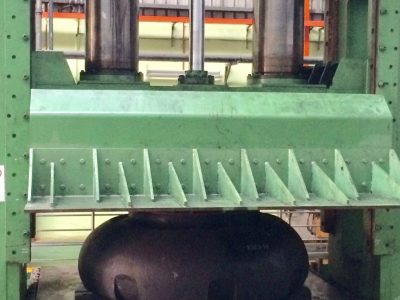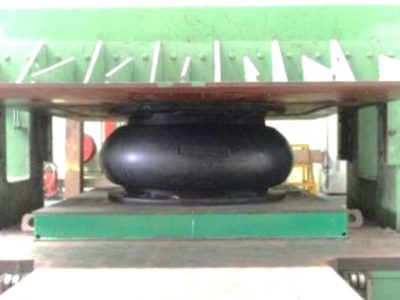 E-LAB 170
Hysteresis Damping Testing
Vertical Load: 1000kN
Shear Load: 100kN
Displacements: +/- 200mm
Displacements Speed : 200mm per second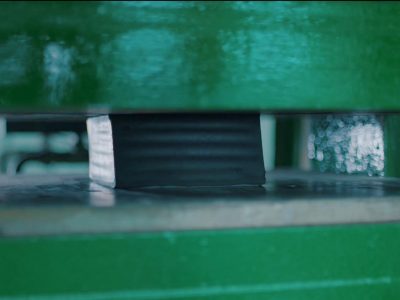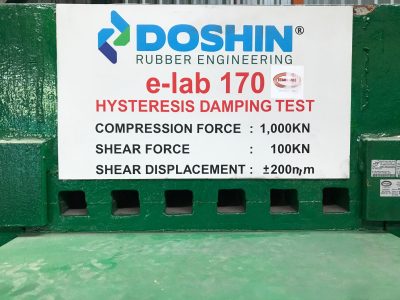 E-LAB 180
Hysteresis Damping Test for Structural Bearings and Seismic Isolators
Vertical load- 5000kN
Shear Load : 1000kN
Displacement : +/- 200mm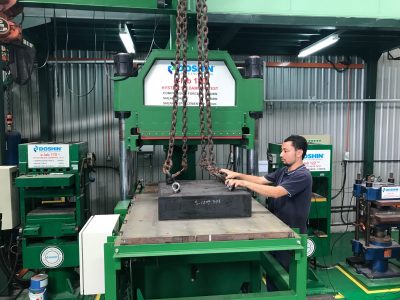 E-LAB 190
Performance Test for Fenders with Shear Displacement
Energy Absorption & Reaction Force Test
Vertical Load: 10,000kN
Shear Load: 1000kN
Displacement: 3000mm
Machine Platen Size : 3700mm x 3700mm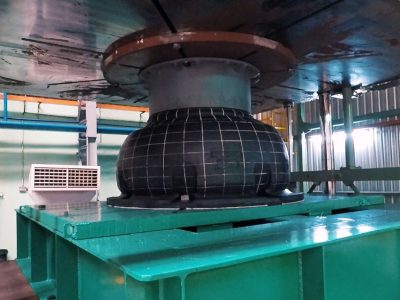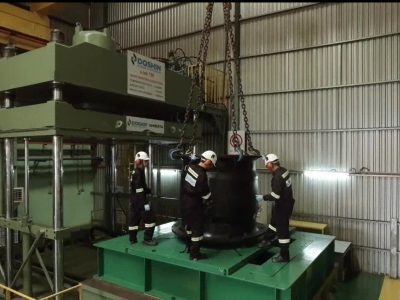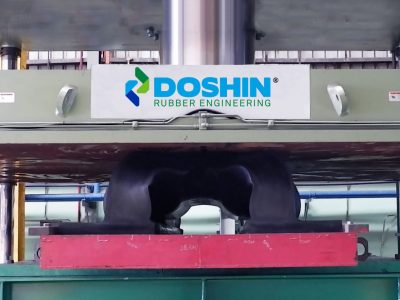 E-LAB 200
Hysterisis Damping Test
Compression Force: 24,000 kN
Shear Load: Up to 2,500kN
Shear Displacement: Up to +/- 1,200mm
Peak Velocity : Up to 700mm/second