Doshin Finger Expansion Joints are cantilevered or simply supported steel tooth expansion joints. They are composed of pairs of independent elements with parallel teeth provided in lengths from 3 feet to full roadway widths. The Joints are used to provide support to vehicles as they travel across bridge expansion joint openings. They create an effective seal at the joint opening, preventing water and deleterious materials from contacting the steel support girders and bearings below.
Doshin Finger Expansion Joint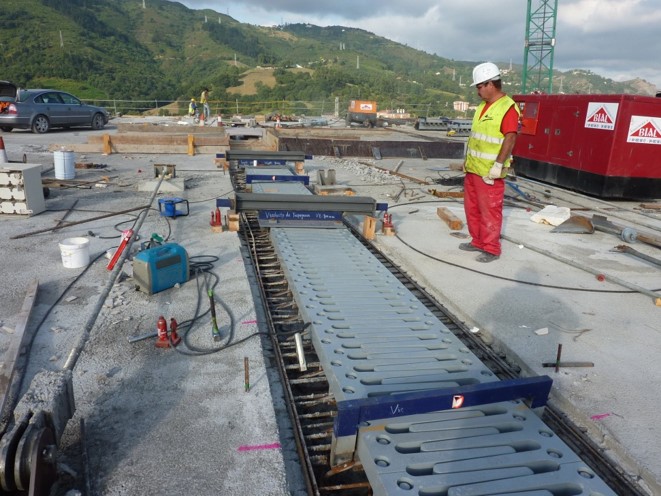 Reliable Anchoring system
Easy installation
Convenient for exchange of finger plate
Use of high-quality material ensures a long service life
Optimized life-cycle costs due to high product quality
The following high quality materials are used in the manufacturer of Doshin Finger Expansion Joints
S 235 and S355
Finger plates of S355 steel
Drainage channel of Neoprene material
All steel surface are sand blasted and treated with marine grade epoxy.