Rail Track Isolation
A Proven Mass-spring System for Achieving Very High Levels of Noice & Vibration Isolation.
A reliable and highly robust rail fastener for maintenance-free operation.
The baseplate is made up of a SGI top plate and outer base frame that are vulcanised (bonded) together by means of a natural rubber element. The underside of this rubber element is specially profiled and designed to allow movement of the top plate which holds the rail while ensuring a high degree of rail stability. Its most suitable for non-ballasted trackforms where vibration and ground borne noise reduction is required.
Features
· Vibration and noise attenuation
· Low static and dynamic stiffness
· Bonded one-piece unit: no wearing parts
· Single rubber dampening element
· Proven fatigue life
· Easy installation either by Top Down or Bottom Up
· High electrical insulation
· Fail-safe design
· Maintenance-free long life performance
· Low profile design available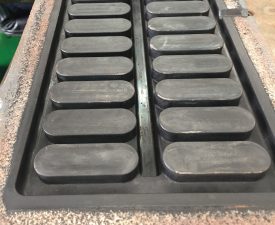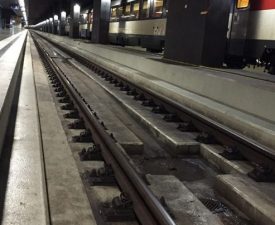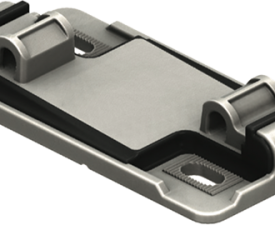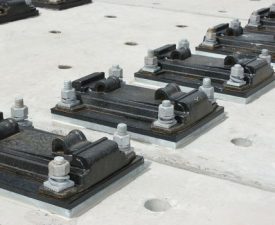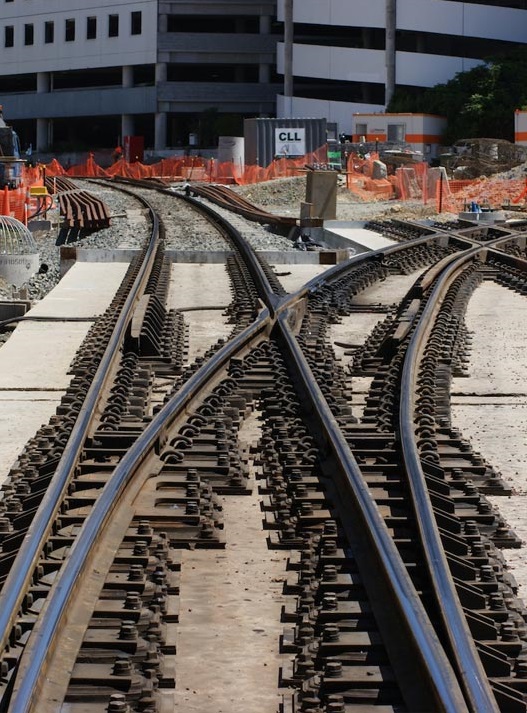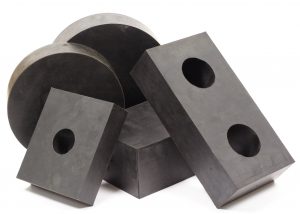 Floating Slab Track Bearing (FST)
Project Reference
Downtown Line Singapore
Heikamo Rail Germany
TTY Airport Line Taiwan
Hong Kong KCRC KSL
Uk Cross Road 2016
Taiwan Tai Chung Green Line 2016