Rubber Engineering & Development Lab
Strong R & D
R&D in Doshin has always been one of our top priorities. Our R&D capabilities have always been the backbone of Doshin's robust competitiveness, propelling us to our current position of strength with the industry.
Doshin is continually following research findings in material development, design of new and novel anti-seismic component, and new methods of manufacture for optimising the properties of the component enabling it to offer wide technical support for it's after sale service.
The important of an advanced design
Thanks to collaboration with leading consulting engineering firms specialised in the design of structures with novel ant seismic components. Doshin is able to provide solutions tailored to all types of civil and industrial structures, from transportation infrastructure (bridges, viaducts) to ordinary buildings, strategic structures (such as hospitals and emergency centers) and industrial facilities.
Doshin mother company, Kossan laboratory, is accredited to ISO/IEC 17025:2005 under the Laboratory Accreditation Scheme Malaysia (SAMM No 464) administered by Standards Malaysia. The accreditation and our on-going new method development and scope expansion further enhance, upgrade and establish our technical capabilities to provide fast and reliable results to our customers.
The laboratory is essential for the following operations:
Research and Development material testing
Gage calibration and measurement system analysis activity (MSA)
Among some of our in-house testing equipments include:
Lab Internal Mixers
Rheometers
Mooney Viscometer
Carbon Black Dispergrader
Densimeter
Hardness Gauges
Sample Preparation Machines
Dimensional Measurement facilities
Rubber Physical & Mechanical Testing facilities
Multi-purpose Master Calibration Devices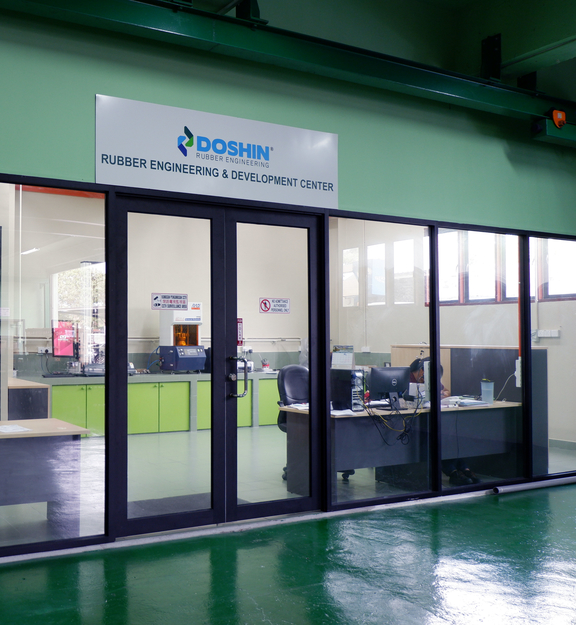 A. RUBBER MATERIAL TESTING
Tensile Properties Test
Hardness Test (ASTM Shore A, JIS Shore A, IRHD)
Hot Air Heat Aging Test (up to 300ºC)
Compression Set Test
Ozone Resistance Test (up to 400 pphm)
Moisture Content Test (Chemicals, Fillers & Compounded Rubbers)
Quadruple Shear Test
Imaging Analysis (For dirt particles/contamination detection)
ISO/DIN Abrasion Resistance Test
Low Temperature Brittleness Test (up to -70ºC)
Density/SG Test
Rheology Test
Tear Resistance Test (Trouser and Crescent)
Flame Retardant Test
Fluid/Oil Immersion Test
Rebound Resilience Test
B. PRODUCT / PART PERFORMANCE TESTING
Static Compression/Load Deflection test (up to 100kN capacity)
Dynamic Spring Rate Test
Durability/Endurance/Life Test
Adhesion/Bond Failure Test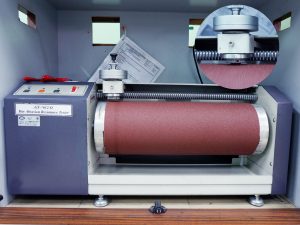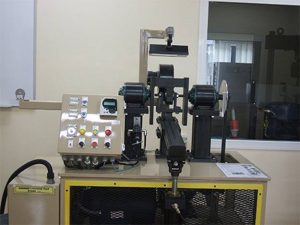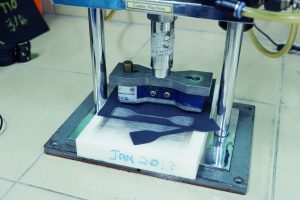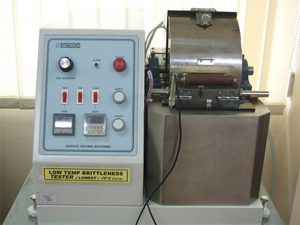 Low Temperature Brittleness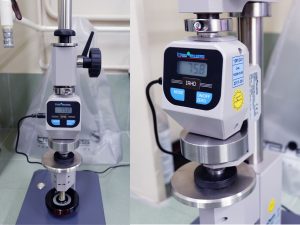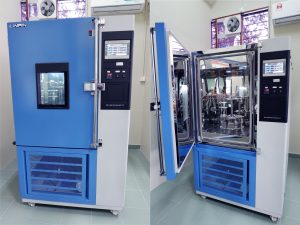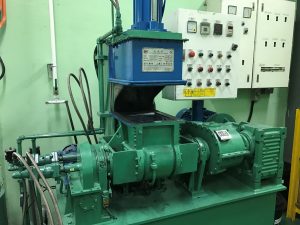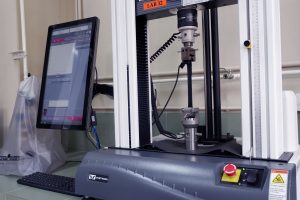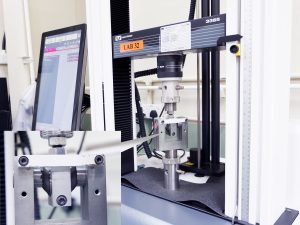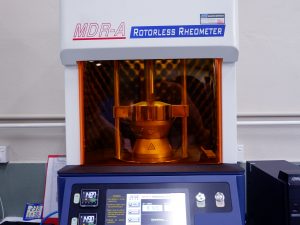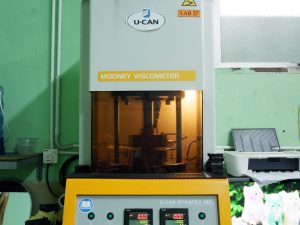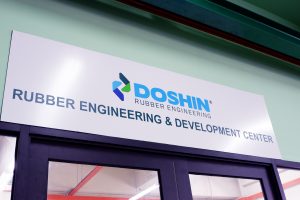 Rubber Engineering & Development Center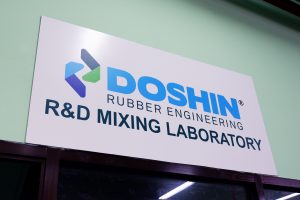 Rubber Engineering & Development Mixing Laboratory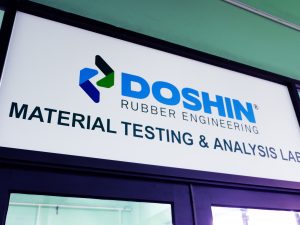 Material Testing & Analysis Lab