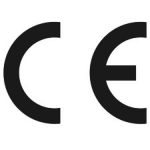 Doshin Rubber Engineering is CE mark Certified.
| | |
| --- | --- |
| Anti-Seismic Devices (EN15129) | Structural Bearings (EN1337) |
| Lead Rubber Bearing | Elastomeric Bearing |
| High Damping Rubber Bearing | Pot Bearing |
| Friction Pendulum Bearing | Spherical Bearing |
Quality
To aid in our quality management system,  Doshin Rubber, has set up a quality assurance department and a well-equipped quality control laboratory with state-of-the-art and physical testing equipments. The production process is controlled by our comprehensive online database system.
Future Certifications
With the Environmental Management System and Occupational Health & Safety Management System in mind, we are currently in the midst of moving towards ISO 14001 and thereafter, towards OSHAS 18001 certifications.
Quality Policy
" We Strive Beyond Customers Quality Requirements Through Continuous Improvement Plans With Specific Attention To Technical Excellence And Innovation "
Quality Management System

Which Complies with the requirements of
ISO 9001:2015
For the following Scope:
Design, Development, Manufacture, Testing and Installation of Elastomeric Bearings, Mechanical Pot Bearings, High Damping Rubber Bearings, Friction Pendulum Bearings, Lead Rubber Bearings, Floating Slab Track Bearings, Steel and Rubber Expansion joints, Marine Fenders, Spherical Bearings, Dampers and other Engineered Rubber Products and Metal Products for Bridges, Buildings, Railways, Tramways, Marine, Mining, Oil and Gas, Nuclear Plants and others Civil Engineering application.